Below are whitepapers and presentations that respresent our thinking and approach to our work.
We hope you find the insights helpful as you think about your organizational window/mirror cleaning.
Brand Culture Integration Management - A presentation to the Society of Consulting Psychologists
C.A.R.E. Model of Customer Engagement Measurement
A Dozen Myths of Customer Engagement Measurement - Whitepaper
Connections Framework - in partnership with Beaty & Associates, Inc
Cultural Integration - Fire Service Consolidation Whitepaper
Cultural Due Diligence Overview
Turbulence - Boeing and the State of American Workers and Managers
The AMOC Theory of Resistance to Organizational Change
Measurement Theory 101 - What you've always wanted to know and your internal clients hope you ask.
A presentation to the Colorado Human Resources Association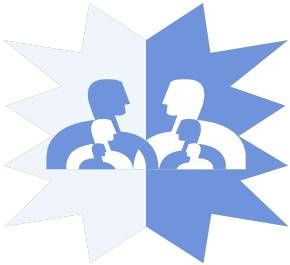 SIKORA ASSOCIATES, LLC
Helping Organizations Understand...